Here are some super cute envelopes you can make. They would be perfect for a surprise, a party or any special occasion. With the wooden template, you will find it so easy to make tons of them!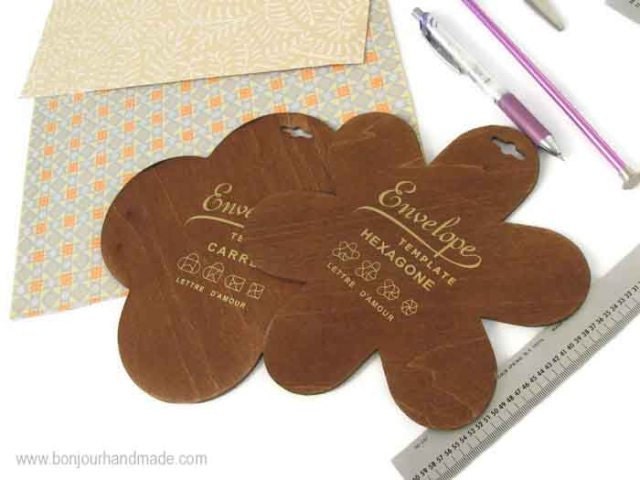 You will need pretty sheets of paper (minimum 20cm x 20cm), a pencil, a ruler and templates.  Then… well it couldn't be any easier: Trace the outline of template.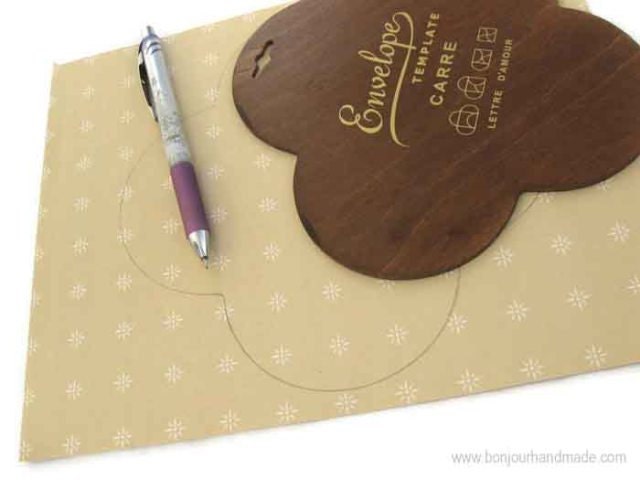 Cut the drawn shape.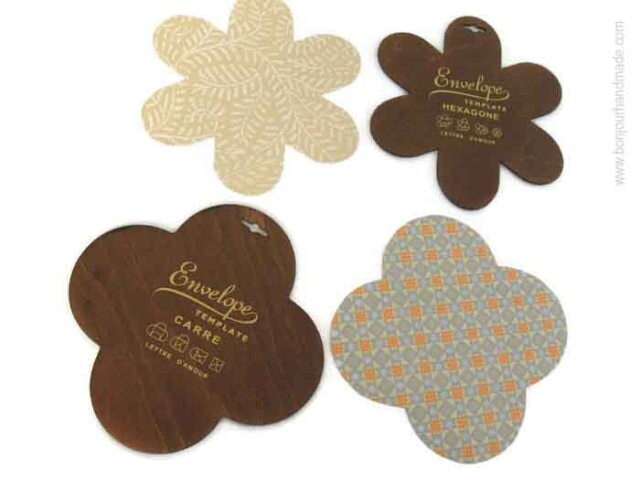 Fold the petals one after the other…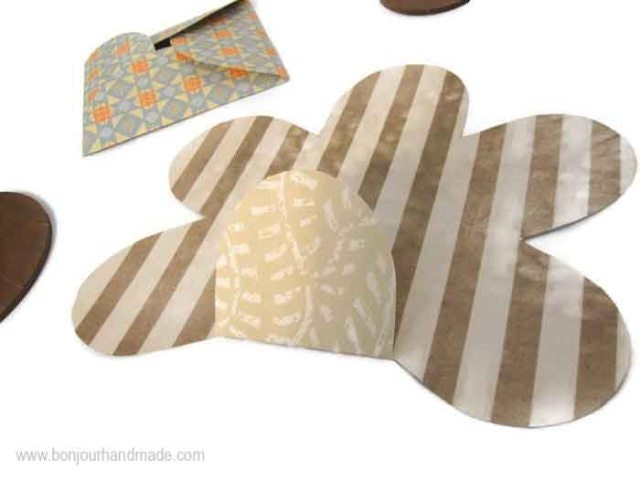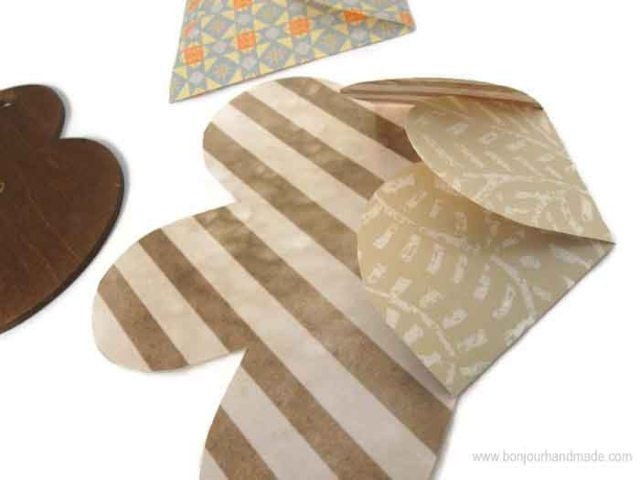 And voilà ! Now you have oh-so-pretty petal envelopes!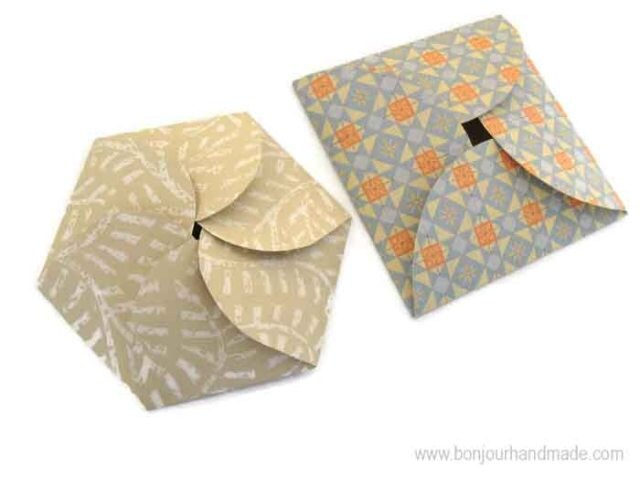 The wooden template will last for years. Such a useful addition to your crafting supplies !